My personal favorites of last Fashion Week
I feel like just having caught my breath since last Fashion Week but in fact it's already quite a while. Before they fade, I want to share my impressions with you and my favorite makeup trends for summer. You'll want to wear them right away… 😉
Ultra glossy is everywhere
The greatest news for next summer is definitely the triumphant return of the gloss. Not only on lips, it was applied everywhere. Eyelids, cheekbones, temples were glowing and glistening. At Isabel Marant (on the right on the picture above) and Preen (on the left), there were glossy eyes and cheekbones combined. Without doubt the ultra glossy is my favorite trend!
Which products did we use to make the models glow and shine? Cream and gel highlighters, metallic and pearly powder highlighters. But also eye gloss, specifically developed to not run. To be found for example at MAC.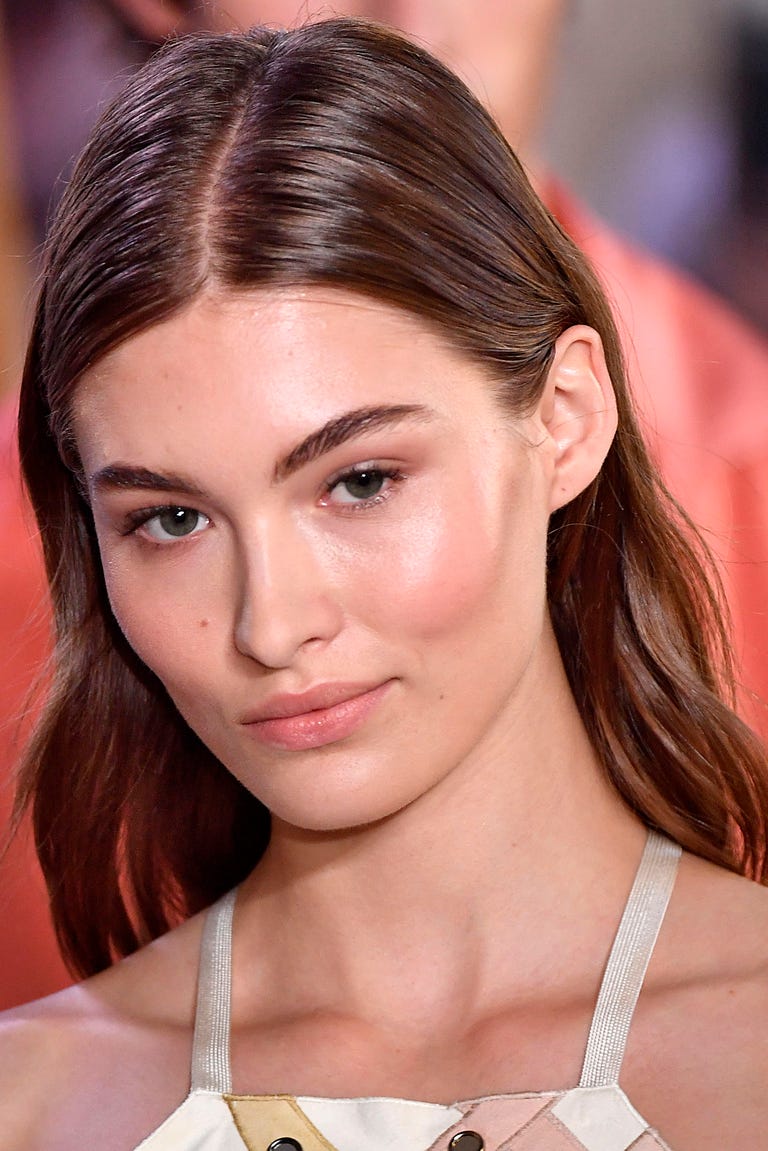 The glossy smokey eye
A very pretty variation of the glossy trend is the glossy smokey eye. Like the one we worked under the artistic direction of Tom Pecheux at the Elie Saab show.We applied a shiny cream eyeshadow in kakhi on the models' eyelids, then blended it transparently. I definitely love this makeup trend for spring!
The big comeback of lip gloss
Snobbed for quite a few seasons, lip gloss is back this season with bravado. Pale pink, fruity, peachy or just simply transparent, it was seen a bit everywhere again, fresh and young.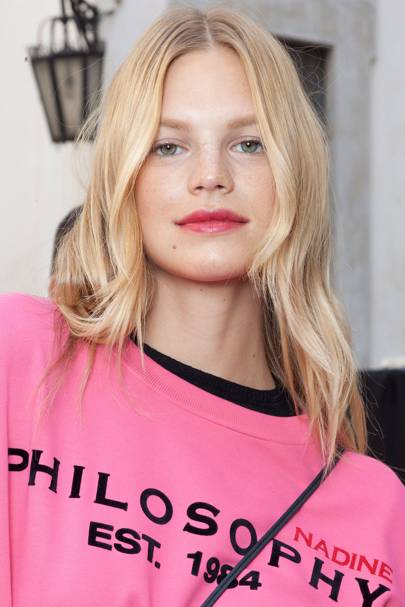 Matte lips in vibrant colors
Matte lips, were, on the other hands, defending their position as a fashion accessory.They were prettily combined with glowy skin. A lot of fiery reds, oranges and radiant pinks were seen, dismissing the wintry burgundy and purples tints.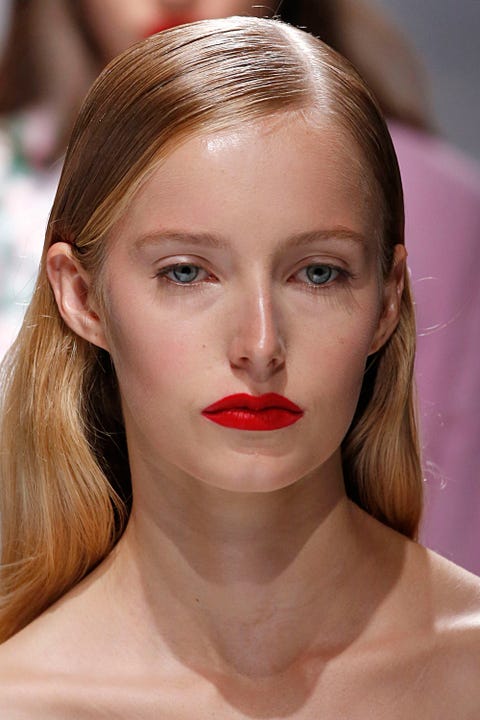 You like vibrant red lips like these? You might want to check out this video tutorial for the complete look. 😉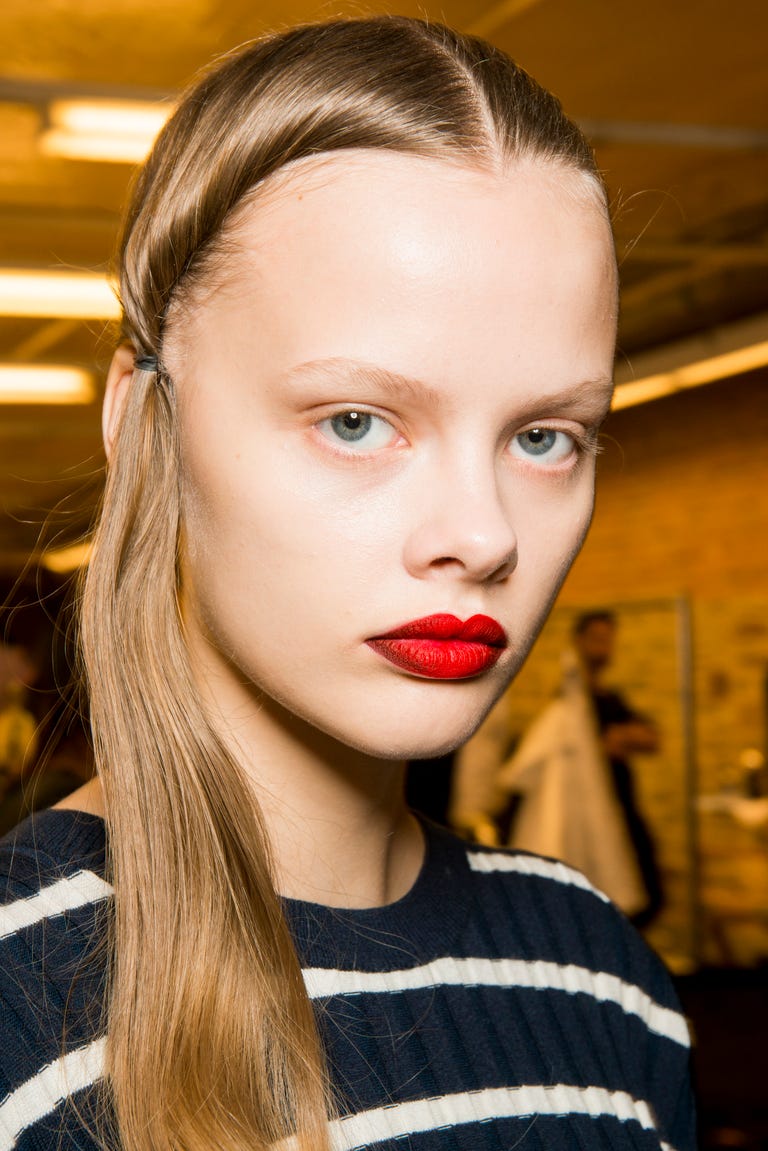 .
The new blush, fresh and girly
Bye-bye contouring,blush is fresh, sweet and girly again. What's new also, is that we applied it quite high on the cheeks, almost under the eyes, and in an oval shape. A fresh and young look.
The colors that were seen most often were fruity peachy tones, apricot and even orange.
Nails without color
Interestingly I noted a great absence of nail color. It had almost disappeared, and wast replaced by natural pink or beige tones, or just transparent polish.
Photos © Madame Figaro, Harper's Bazaar, Vogue.co.uk, Glamour.co.uk, Elle.com, Kenzo Instagram, Cosmopolitan.com.uk.